Hon. Kiat Sitheeamorn
Secretary General
Kiat Sitheeamorn heads the CALD Secretariat in his capacity as CALD Secretary General.  He sets the general guidelines and procedures which assist the Secretariat in the planning and execution of CALD projects and programmes.
---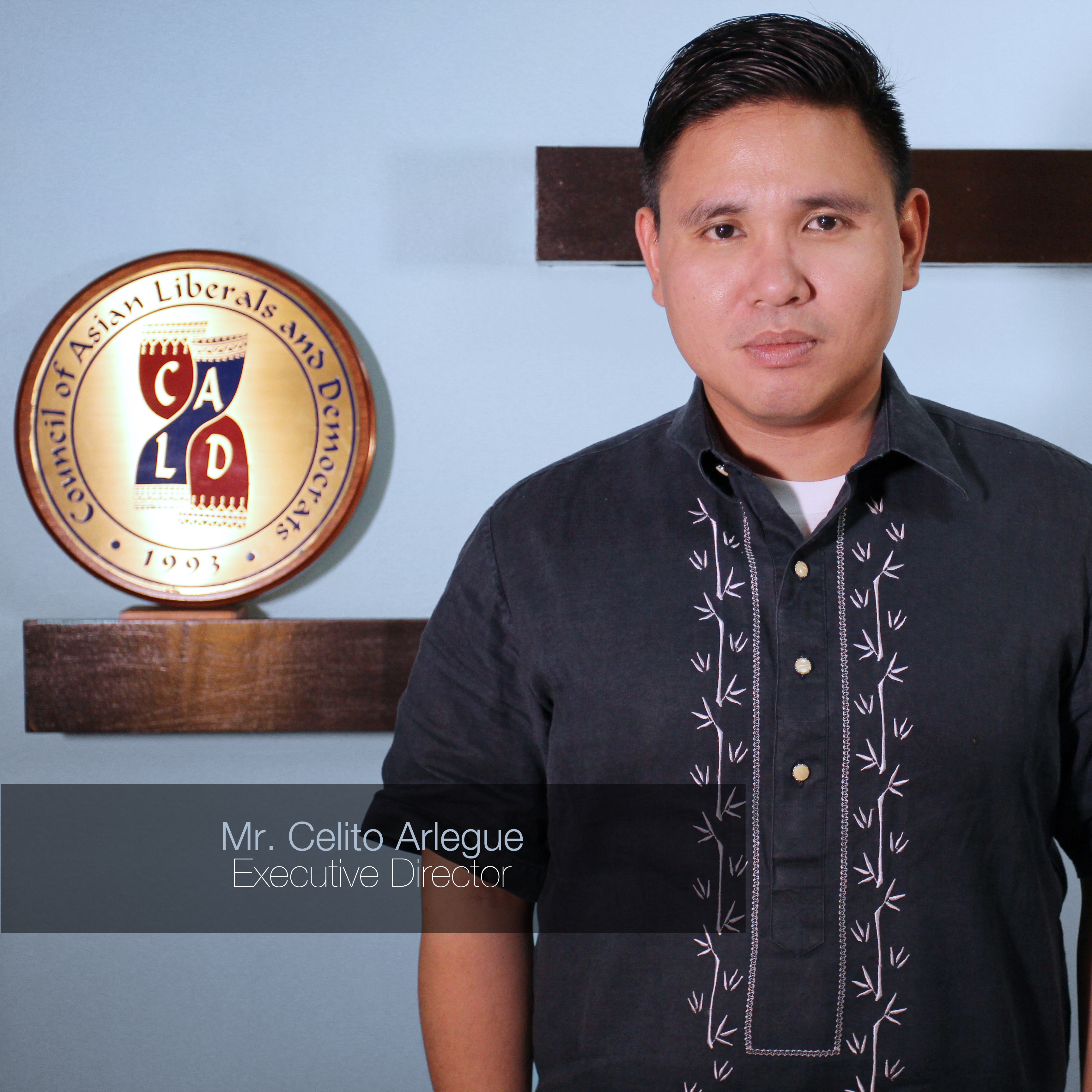 Mr. Lito Arlegue
Executive Director
Lito Arlegue performs the general function of managing the day-to-day operation of the CALD Secretariat and of planning, implementing and evaluating CALD's programmes and projects as mandated by the CALD Executive Committee.
---

Mr. Paolo Zamora
Senior Program Officer
Paolo Zamora focuses on programme management, particularly the conceptualization and implementation of CALD annual conferences and executive missions.
---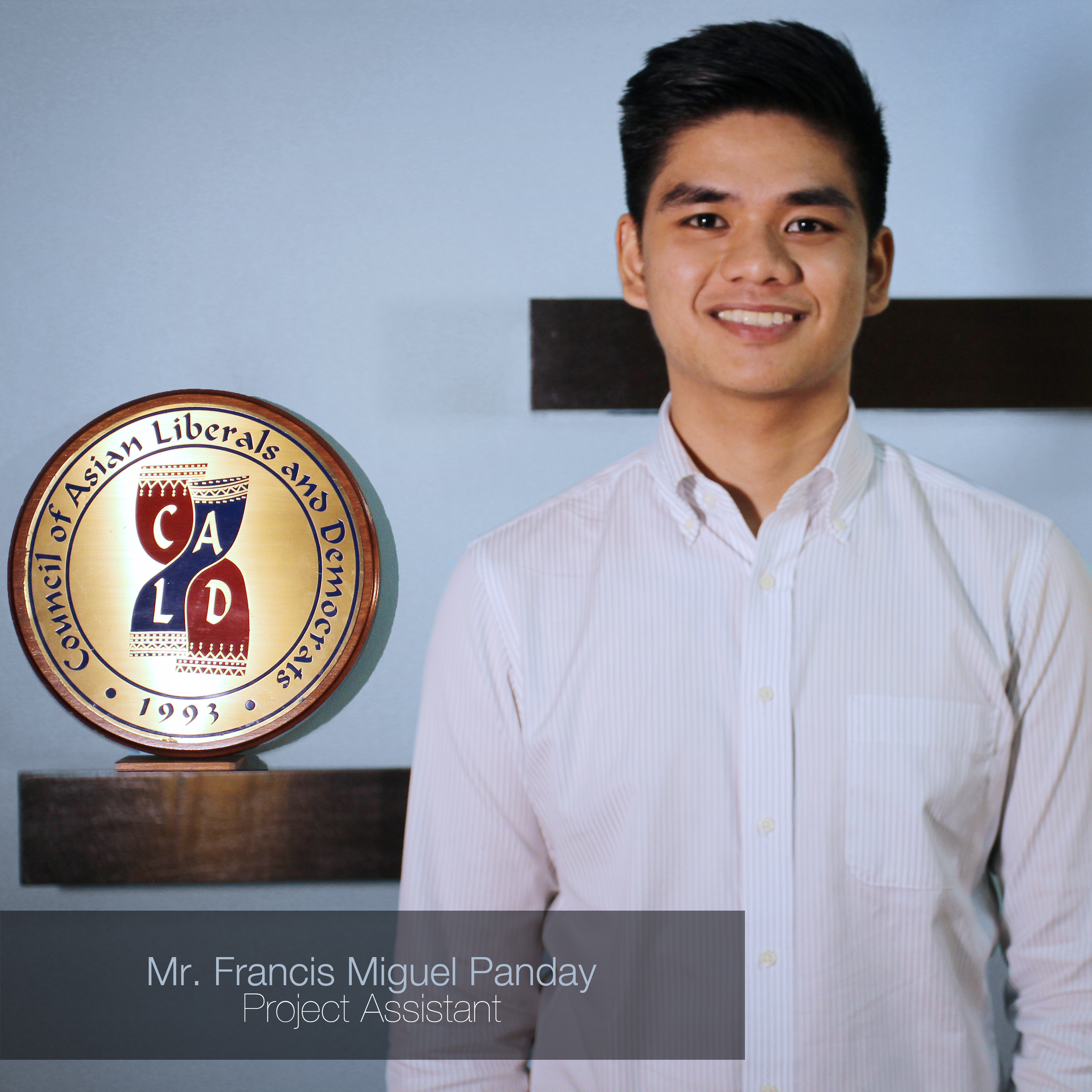 Mr. Francis Miguel Panday
Project Officer
Francis Panday performs the general function of assisting and planning the CALD Secretariat. He also handles the CALD Climate Change Programme, Election Missions, CALD Communications Workshops, and CALD social media accounts.
---

Ms. Audrie Semeona Frias
Administrative Officer
Audrie Frias performs the general function of assisting the CALD Secretariat in its administrative requirements – assists in the administrative needs of CALD's programmes and projects under the direct supervision of the CALD Executive Director.
Address
Unit 410, 4/F La Fuerza Plaza 2, 2241
Don Chino Roces Ave. corner Sabio St., 1231
Makati City, Philippines
Telephone: +632 8196071
Mobile: +63 908 8908978
Fax: +632 8196055
Email: info@cald.org