May 21, 2017 2:43 am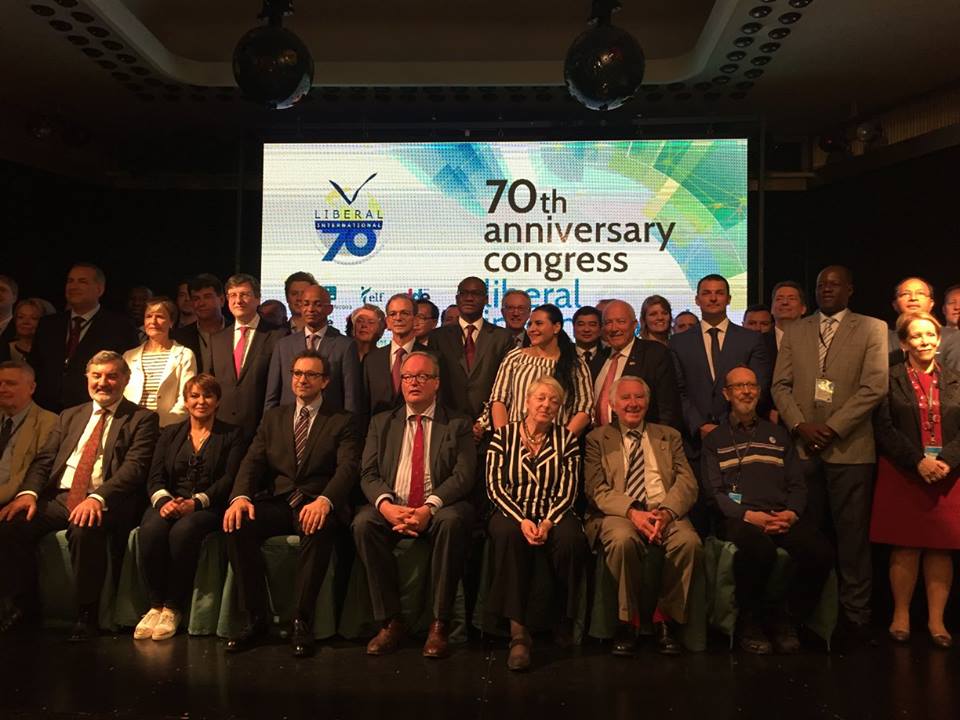 Liberals across the world converged in Andorra on 18-21 May 2017 for the 70th Founding Anniversary Congress of Liberal International (LI), an important milestone highlighted by the adoption of Liberal Manifesto 2017.

The Council of Asian Liberals and Democrats (CALD) actively took part in this global liberal event, together with around 200 delegates from 56 countries around the world.  Apart from its extensive involvement in drafting the Manifesto, CALD also organized fringe sessions during the Congress with the support of the Friedrich Naumann Foundation for Freedom (FNF), the Alliance of Liberals and Democrats for Europe (ALDE) Party, the Africa Liberal Network (ALN), the Red Liberal de America Latina (RELIAL) and the Arab Liberal Foundation (ALF).
On May 18, CALD spearheaded a coordination meeting among representatives of regional liberal networks on key political and administrative issues confronting their respective regions and organizations.  The meeting, which was also attended by the International Network of Liberal Women (INLW), International Federation of the Liberal Youth (IFLRY), and other party delegates, recognized that liberals worldwide are facing difficulties in connecting to the general public, and came up with recommendations on how to address them.  There were also proposals for regional networks to enhance further their relations by regular teleconferencing, online workshops, and using the LI website as repository of information.
May 19 commenced with "Making the Most of the Congress – Session for New Participants" where CALD Executive Director Celito Arlegue shared his experiences on the benefits that could be derived from the Congress.  Afterwards, the CALD delegation attended the plenary session and various side-meetings, including the FNF-organized panel "Liberals Opposing Populist Autocrats" and workshop "Spreading the Liberal Message Online in Times of Populism."
On the last day, May 20, CALD led in organizing a number of sessions which included the following: a TED-style Talk of CALD Chairperson Abhisit Vejjajiva on "Liberalism in the Time of Post-Truth Politics", a plenary discussion on the Liberal Manifesto with the heads of all regional liberal networks, a world café on "How to Make Liberals Win Again" and a fish bowl conversation on "How to be Popular without being a Populist".
"Liberal values are universal values and belong to people of the world, in every corner of the world", said CALD Chairperson Abhisit Vejjajiva.  "So it is a great pleasure for me, on behalf of the Democrat Party of Thailand and of CALD, not only to sign, but also to have participated in the drafting of the Liberal Manifesto which should bind us in our fight for liberal values in the future."
Categorised in: News, News Article
This post was written by CALD