How To Apply
Interested applicants should forward the following documents to: francis_panday@cald.org and/or audrie_frias@cald.org. Please include your NAME and JOB REFERENCE (Intern) in the subject heading.
– Curriculum Vitae (CV)
– Motivation Letter stating why they feel they have the necessary skills to perform well in the Internship Program.
Testimonials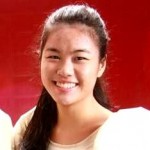 Lucy Adam (September – November 2013)
2013 is the year when the CALD Secretariat needed much help until the intern Lucy Adam came — although her stay would be for a mere two months. She was the youngest among the team then. Adam had just earned an International  Baccalaureate diploma from the Bangkok Patana School in Thailand. She also had been a participant at the CALD Youth Festival in Bangkok. Upon growing up, she had the chance to get associated with several Asian countries which apparently led to her interest in Asian politics and in turn drove her to the doorstep of CALD.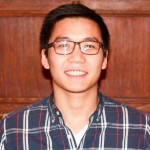 Chinh Pham (8 June – 6 August 2012)
A Psychology senior at Yale University, Chinh contributed in the research and writing of the CALD Political Party Management Handbook, conducted weekly research on political developments in Asia for the CALD Newsletter, and helped in developing the program for the 7th CALD Communications Workshop during his two-month internship. He also assisted in preparing the documentation of the CALD Mongolia Seminar and Study Visit and ALDE-CALD Summit, and in organizing CALD's program archive.
"I returned home to Asia to see a region that has undergone major transformations to become what is now a major economic player in the global arena. With such dramatic developmental changes comes the need for vast political developments in the form of democracy. In the region, CALD has served as a vital proponent of this cause, and I am extremely fortunate to have been part of the CALD team this summer."

"My CALD experience was one that cannot be replicated in any classroom setting, where one can learn about the harms of corruption, the need for free and fair elections, and the importance of gender equality, but may never truly understand the need for such liberal values in a democracy."

"I returned to Yale with an enlightened perspective of Asian politics, and my internship at CALD will undoubtedly prove to be a valuable experience and an important part of my own personal growth."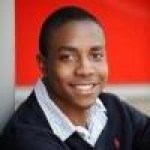 Julius Mitchell (9 June – 14 August 2011)
A double major in Political Science and Ethnicity, Race, and Migration at Yale University, Mitchell spent his internship at CALD for more than two months assisting the Secretariat for various activities, in and out of the country.
"For most of Asia there are, in general, trends in the challenges faced by political parties in regards to fighting corruption, developing free and fair elections, promoting gender equality, and distributing wealth equitably across particular societies."

"I gained a more nuanced and deeper awareness of Asian politics and the challenges faced by its member parties to execute good governance and to promote liberal values in the region."

"Having the opportunity to interact with Asian MPs, party leaders, and other prominent political figures on a firsthand basis enriched my weekly research on and independent study of regional affairs in Asia."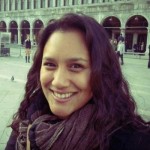 Wytske Zjilmans (6 September – 6 December 2010)

She came, saw, and conquered more than whatever tasks thrown to her. Indeed, while University of Ulrecht Political History and International Relations student Wytske Zjilmans had her hands full during her three-month internship at the CALD Secretariat Manila, but her energy barely flagged throughout. This was even though she found herself participating in at least two projects overseas: the 4th CALD-ALDE Meeting/2nd CALD Vision Mission Workshop in Kuala Lumpur on 12-16 November and CALD's Taiwan Election Monitoring Mission on 24-28 November 2010.
"I was warmly welcomed in the CALD family," said Zjilmans of her short stay with CALD. "I got the opportunity to experience Asian politics on various levels, which, I must say is very interesting from a Dutch perspective. More importantly, the program significant improved my work and social skills. This without a doubt would help me in my graduate studies and in my future endeavors."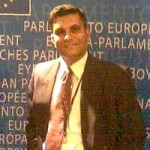 L. H. W. Chamil Prasad (13 September – 15 December 2010)
Prasad of the Liberal Party of Sri Lanka considered the subcommittee on security and defense his second home during his internship. Among his tasks was researching and producing briefing notes on topics such as European crisis management strategies, defense policies, military operations, anti-terrorism strategies, and the like.
Prasad, in his report on his EP experience, noted that the "system is very comprehensive and consists of a lot of democratic values such as check and balance in various stages…(and) inputs of the majority based on constructive debates and criticisms."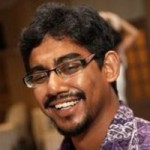 Muhammad Shamin Bin Mohamed Sidek (11 January – 9 April 2010)
Sidek came from the youth wing of the Singapore Democratic Party, who was at the European Parliament from 11 January to 9 April 2010. He was assigned to the Economic Committee; he wrote reports and research notes about the events he was assigned in to. He also helped in organizing a seminar on the EU's anti-cartel policy and the ALDE-PAC seminar in Burundi.
"Having been brought up in an authoritarian political system where policies are forced down to the throats of citizens, a system that practices the idea of democracy and freedom and (in which) decisions are made based on compromises is something that I really admire."