November 11, 2016 6:56 am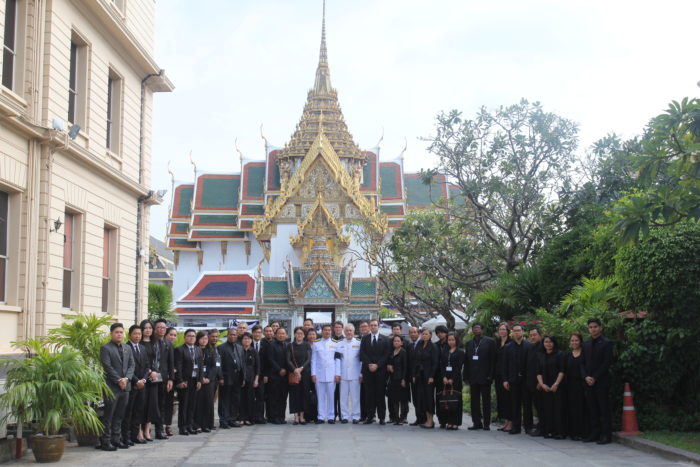 The Council of Asian Liberals and Democrats (CALD), which recently convened in Bangkok, Thailand for its 11th General Assembly and 34th Executive Committee Meeting, made use of the opportunity to collectively express its sympathy to the Thai people on the demise of King Bhumibol Adulyadej (1927-2016).
In the afternoon of 5 November 2016, the members of the CALD delegation, led by then incoming CALD Chairperson and Secretary General Abhisit Vejjajiva and Kiat Sittheeamorn, participated in a ceremony to honor the beloved king in the Sheraton Grande Sukhumvit Hotel.
After the ceremony, the delegation went to the Grand Palace where the remains of the late king lies in state.  There, the CALD members witnessed firsthand how hundreds of thousand black-clad Thais patiently lined up for hours to pay their respects to the king.  The Thai government previously announced an official year-long mourning period for King Bhumbol Adulyadej, who died on 13 October 2016 at age 88 after an unprecedented 70-year reign.
On the day of the monarch's death, then CALD Chair Oyun Sanjaasuren wrote to Khun Abhisit to extend condolences on behalf of CALD.  In the letter, Dr. Oyun stated that CALD "will strive hard to defend and strengthen democracy to honor the legacy of the king.  We stand with the people of Thailand during this difficult time."
Categorised in: News, News Article
This post was written by CALD