June 8, 2017 3:43 am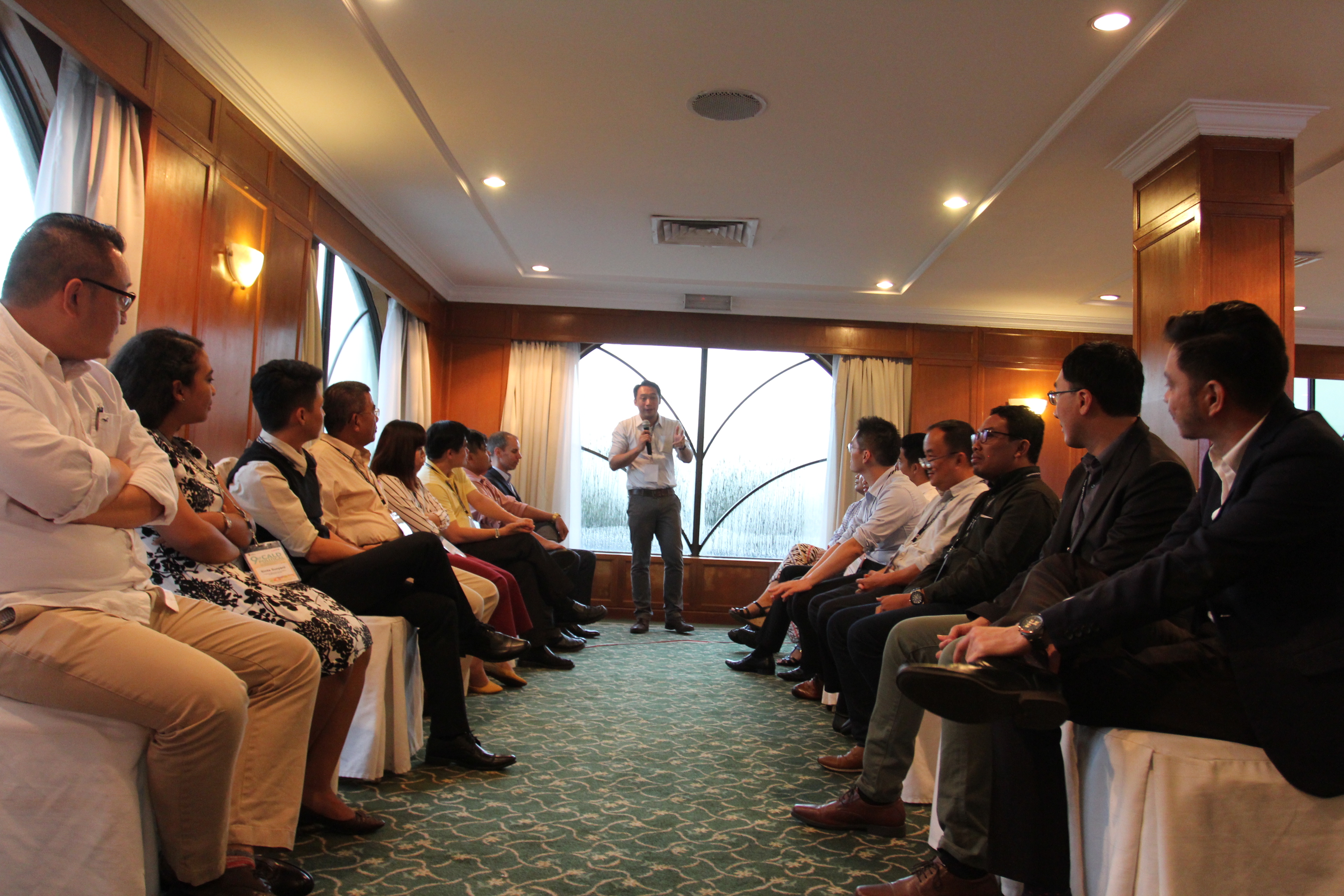 On 1-5 June 2017, the Council of Asian Liberals and Democrats (CALD) held the 9th Communications Workshop in Phnom Penh, Cambodia.  The workshop coincided with the 4 June Cambodian commune elections, so the members of the CALD delegation also took the opportunity to learn about the local elections in the mainland Southeast Asian state.

After the welcome dinner hosted by the Cambodia National Rescue Party (CNRP) on 1 June, the official programme commenced the next day, 2 June, with a forum on Cambodian elections.  In the forum, the current political and electoral context was discussed, as well as the constraints and strategies of opposition parties.  A representative from Committee for Free and Fair Elections in Cambodia (COMFREL) also shared the election watchdog's pre-election assessment, particularly in relation to the performance of National Election Committee (NEC), amendments to the law on political parties, and voter registration.  In the afternoon, the delegation witnessed the big rallies marking the end of commune election campaign period.
On 3 June, the communications workshop took place with sessions on strategic political communications and message crafting.  Facilitated by Jan Mikael Co of the Philippines, the sessions tackled the importance of establishing and adhering to a brand, as well as the construction of structured, accessible and impactful tactical media responses.  The sessions also featured an input from William Townsend, Communication and Political Projects Adviser of Liberal International (LI), on the global liberal network's best practices in communication.  More specifically, Townsend highlighted the importance of creating an identity, engaging a target audience and establishing a reputation for more effective message delivery.
On the last day, 4 June, the workshop continued with a session on "Political Communications in the Age of Impatience."  Essentially, the session discussed the current state of liberalism and liberal political parties today, to what extent social media contributed to this state, and what could be done about it.  As observed by Co: "We are, perhaps, seeing the dawn of an age of impatience.  The speed with which frustrations are articulated and can coagulate far outpaces the capacity of existing systems to address them." Given this changing context, liberals have to adapt and respond accordingly – with political communication being an important tool.
The event ended with a trip to the Tuol Sleng Genocide Museum, a briefing in the COMFREL office on the conduct of the elections, and a visit to the CNRP headquarters, where the delegation was greeted by Party President Kem Sokha.  In a statement, Kem said: "Based on [preliminary] results that we took seats from the ruling party in large numbers, it shows that the CNRP has received another big achievement in grabbing victory for leading the communes.  Once again, I would like to call on our compatriots, as well CNRP activists, to continue the march with the CNRP towards grabbing victory and attaining our goal for positive change in the upcoming 2018 national election."
Categorised in: News, News Article
This post was written by CALD